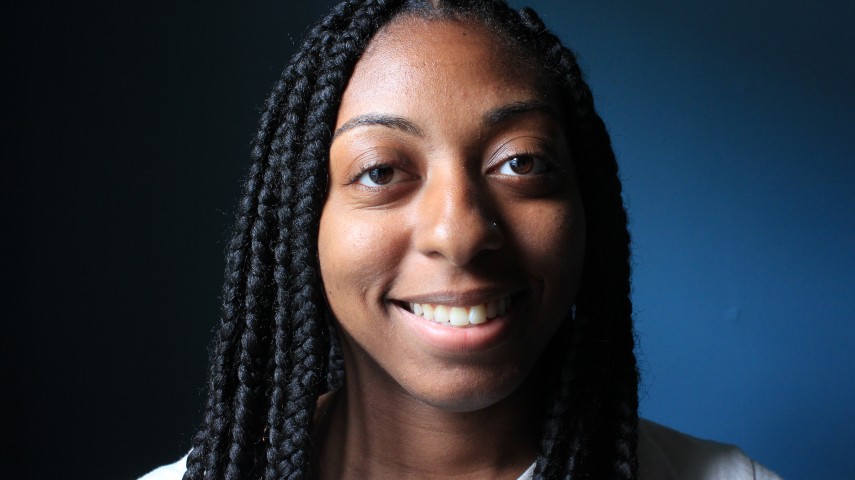 A Harlem native, Melissa V. Murray, seemed destined for a career in filmmaking. Her mom, a cinematographer, introduced Murray to Hollywood classics at a young age; in junior high Melissa enrolled at Ghetto Film School where she created
several original short films, screened her first narrative work at Lincoln Center and wrote the 2007 Thesis Project script, which was produced on-location in Paris, France.
Melissa cut her teeth in the industry, interning and eventually a full-time staffer, at Lee Daniels Entertainment where she worked on PRECIOUS, THE PAPERBOY and THE BUTLER. Melissa also acted as the resident editor from 2011-2013 at
Digital Bodega (GFS' inhouse production company), where she has edited and directed videos for major clients such as Warner Brothers, Jordan Brand,
Wieden+Kennedy, Hershey's and Deep Focus. She recently went to Chicago to direct UK band, Alt-J's, music video "Taro," which had her working closely with Oscar nominated director, David O. Russell, the band's creative director.
Under her own production company, The Cynical Owl LLC, she has written and directed several original short films that have gone on to play at various film festivals. In 2015, Melissa's short film script, GRAY MATTERS, was accepted into
the Sundance Ignite Program, where she worked closely with Sundance alumni to develop the project. In 2017, GRAY MATTERS was picked for distribution by Amazon and Gravitas Ventures.
Melissa's ultimate mission as a filmmaker is to create a dense body of work that encompasses the Black experience.