[BLOG] Trailer and Screening Date For "Beauty Is…"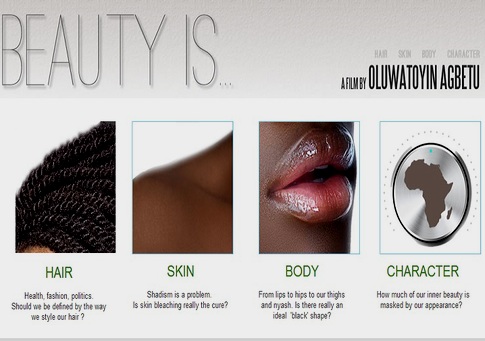 Now here is a film that will run deep in controversy. In my eyes it's something that should be seen though. "Beauty Is…" is an African documentary that speaks of different topics such as race, beauty, hair, skin color, relationships and other topics that might make you raise an eyebrow. It's an educating experience though no? It was directed by London filmmaker Toyin Agbetu and it will have it's first public screening  on April 19th in London at the BFI Southbank at 12pm.  The screening will also include a Q & A with the director who I  am sure will be swarmed with a bunch of questions once the film goes off.
Check out the trailer below!