CYNICAL SPOTLIGHT: New York Open Film Festival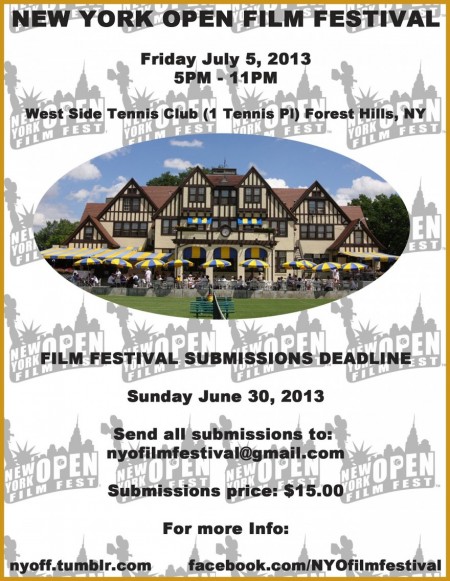 One of my friends, Daniel Sanchez, works on the board and pointed me to this dope new film festival which is taking place inside of a tennis club in Forest Hill, NY. They're currently looking for submissions before June 30th. The fee is only $15 and there some really cool prizes like a $500 cash award, a plaque with certificate and announcement of award, a month long pass to Forest Hills Regal theater and a month long pass to American Museum of Moving Image.
It's really a one of a kind event in which I will be submitting my films as well. I hope this gets in the hands of some hungry filmmakers looking to have their films screened. Festivals are also good for networking. I'd love to meet some of you!
General Information:
Submissions deadline June 30th,2013.
Submission price:$15.00The New York Open Film Festival will consist of 4 categories:Live Action Shorts (15 minutes and under)Short Documentaries (20 minutes and under)Youth Films( 10 minutes and under)Music Video/Commercials(3 minutes and under)
* prizes are subject to change