[NEWS] New York Times Launches FIRST EVER Online Indie Film Festival!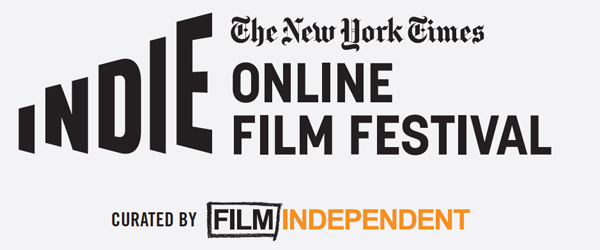 So for those of us who have always been intrigued by film festivals but could never find the time to attend one due to distance or due to not being able to afford a ticket, fret no more because The New York Times has launched (for the first time ever) an online indie film festival!
Thats right my friends we don't even have to leave the comforts of our own homes or beds for that matter! Am I a little to excited about this? Well…whatever, more about the festival.
The online festival will contain four films (2 short films and 2 feature films) from rising independent filmmakers who all bring a plethora of styles. This year the four films that will be included in the lineup are as follows:
"Towheads" Dir. Shannon Plumb, USA : The Brooklyn mother of two boys and the wife of a harried theater director, Penelope barely has time to stay sane, much less create art. She finds comic  relief from domestic drudgery by inhabiting the world in guises — drag king, pole dancer, Santa Claus — managing to find moments of grace even on thankless days.
"Pincus" Dir. David Fenster, USA : Pincus Finster has stalled out. Moving home to help his father, a man living with Parkinson's disease, Pincus spends his time assisting with everyday activities and casually taking over the family contracting business, working when he feels up to it. The remaining hours are spent wooing a yoga instructor and conversing with his only friend, an illegal alien who stays in the empty homes they work on.
"Big Man" Dir. Julius Onah, USA/Nigeria : Uzoma loves playing games with his little brother, in spite of his father's warnings. And sometimes, simple games have serious consequences.
"Record/Play" Dir. Jesse Atlas, USA : War, fate, and a broken tape recorder transcend space and time in this sci-fi love story.
On September 7th, the Times and Film Independent will host a live premiere in New York City and another on September 9th in Los Angeles. They will also be hosting a Q and A event that will later be streamed on the festivals website.
View the trailers for the Film Festival's lineup below:
I personally am excited to view "Towheads" and "Record/Play"! What do you guys want to see and what do you think of the online launch of the film festival?! Post your thoughts below and don't forget to check out the Indie Film official site!
http://www.nytimes.com/marketing/indiefilm/?/films
-Shaun