[NEWS] International Black Film Festival of Nashville Announces 2013 Official Selections.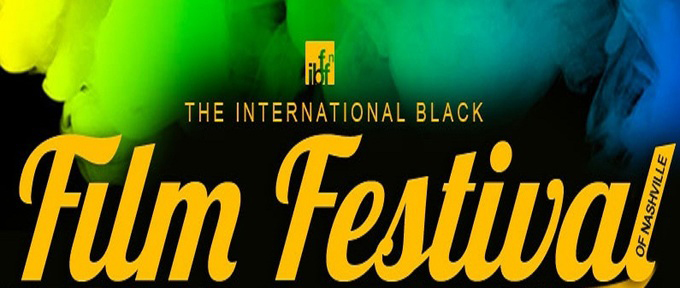 The 2013 International Black Film Festival of Nashville (IBFFN), the 6th annual edition, takes place Thursday,October 31 through Sunday, November 3, 2013.
2013 Official Selections
SHORT FILMS
Curdled, Directed byYolanda Geralds
Elegy for a Revolutionary,  Directed Paul Van Zyl
The Exchange, Directed by Robert Poole
Haze, Directed by Curtis Adair Jr.
The Painter, Directed by Nate Townsend
The Rebel Prince, Directed by Fabian Davis
Solstice, Directed by Reggie Gaskins
Sweet, Sweet Country, Directed by
Thinner Blood, Directed by Jon Reino
Ying and Yang, Directed by Kevin Darnell Walker
DOCUMENTARIES
Mabon "Teenie" Hodges – A Portrait of a Memphis Soul Original,
Directed by Susanna Vapnek
Melvin & Jean: An American Story, Directed by Maia Wechsler
Mr. Stokes' Mission, Directed by Fabrice Emerimana
Ndiphilela Ukucula: I Live To Sing, Directed by Julie Cohen
The Prisonaires, Directed by Cass Paley
Take Us Home, Directed by Michael Wood
True Delta, Directed by Lee Quinby and Daniel Cohen
Why Do You Have Black Dolls? Directed by Samantha Knowles
FEATURE FILMS
24 To Score, Directed by David Schewe
Cass, Directed by Hugh Schulze
Four of Hearts, Directed by Eric Haywood
Home, Directed by Jono Oliver
Misunderstood: The Cookie Gilchrist Story, Directed by Carlton Chester Gilchrist
Awards will be given in the following categories: Best Documentary, Best Feature, Best Short, Best of Festival, Best International Film, Honorable Mention and the Founder's Award.
"Independent films by African-Americans have increased in visibility and have made a visible imprint in theaters and major film festivals across the country with such films as Fruitvale Station, Blue Caprice, 12 Years a Slave, and Winnie Mandela. IBFFN contributes to this momentum by encouraging aspiring filmmakers to submit their work to our festival and other film competitions around the world," says Hazel Joyner-Smith, IBFFN Founder. "We understand how important it is for our filmmakers to have a venue to show their work and that is our mission."
For more information visit: www.ibffnashville.com
-Shaun