[NEWS] Judges Panel Expands For ESSENCE Black Women In Hollywood Short Film Contest.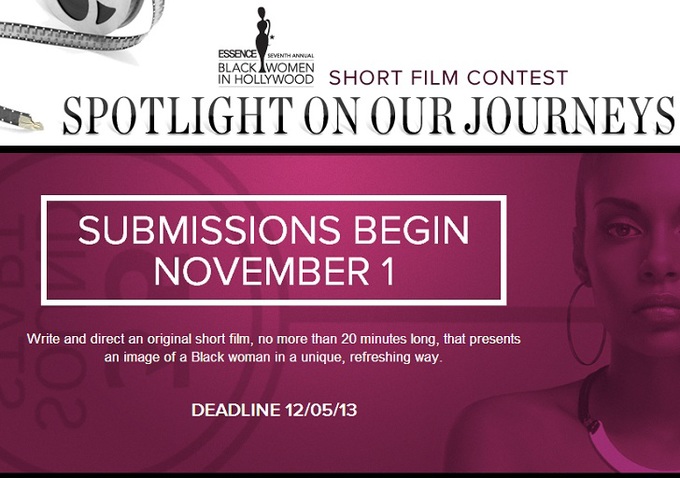 Earlier this month, African American woman-centered media brand Essence launched of a new film contest called The Essence Black Women In Hollywood Short Film Contest: Spotlight On Our Journeys.
Posing the question, "Are you ready to be the next top filmmaker?" the contest – touting a mission to create multidimensional and refreshing images of Black women, in contrast to commonplace narrow mainstream media depictions – officially opened it doors for entries on Friday, November 1, via its website at 
Essence.com
.
Get your entries in quickly because the deadline for submission fall on December 5th, 2013.
"The panel of judges, which already consists of Shonda Rhimes and Regina King, has been expanded to include: Tambay A Obenson, Ava DuVernay, Dee Rees, Mara Brock and Salim Akil, Gina Prince Bythewood,Stephanie Allain, Alynda Wheat (People magazine film critic), and Amber Rasberry, director of development at34th Street Films.
The winning short will be honored, and screened in part, during the 7th annual Black Women in Hollywood Luncheon, which will be held on February 27, 2014. Past honorees at this Oscar-week event have included Oprah Winfrey, Viola Davis, Kerry Washington, Halle Berry, Shonda Rhimes, Suzanne de Passe, Cicely Tyson,Gabrielle Union and many others."
To enter the contest, filmmakers are asked to write and direct an original short film, no longer than 20 minutes that "presents an image of a Black woman in a unique, refreshing way."
For all the details on the contest, please visit essence.com/shortfilmcontest.
Get going ladies!! Excited to see who the winner will be!