[REVIEW] 2015 New Voices In Black Cinema Festival – @actnowfilmstage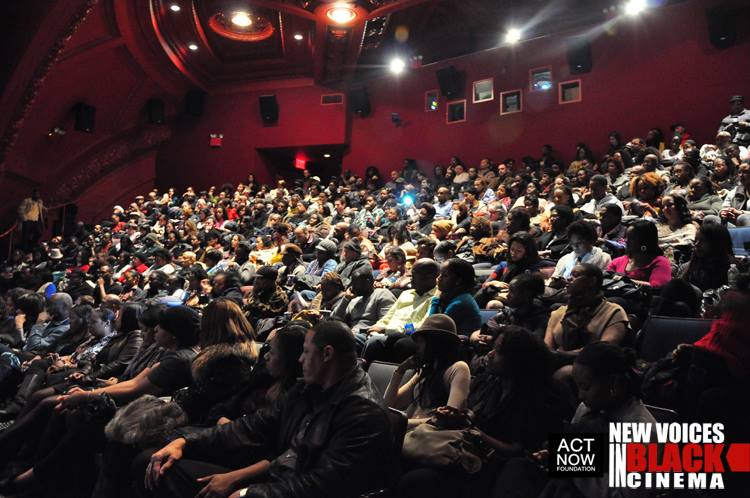 Last weekend, The Cynical Owl had the chance to check out the 2015 New Voices In Black Cinema Festival where we were invited to various panels and various black films. Firstly, I'd like to again thank the Act Now Foundation for inviting us and welcoming us to the festival. It was our first time attending and I had an amazing time. It's always a good time to be around a mix of conscious black folk and have conversations that are more solution based.
The first event I attended was a screening of "Of Good Report," which was a South African film about an introverted high school teacher who starts a love affair with a student. A wonderful homage to "Lolita." It was a very trippy film in good way. A film featuring very dynamic character, including the main who doesn't speak at all. It was a great opener to the festival where they programmed very distinct black films that many wouldn't otherwise be exposed to.
The second event I attended was a Sci-Fi/Horror panel called, "Beyond The Pale." I thoroughly enjoyed this panel because it was such an open and honest conversation about the lack of diversity in the fantasy, sci-fi and horror genre. One side of the conversation spoke about whether artists were writing this content and pushing this content beyond the Hollywood approach. Then on the other side of the conversation was whether Hollywood is at all interested in having dynamic black characters in these films. Both sides of the conversation were interesting to discuss because the room was split between filmmakers and movie lovers. From the filmmaking side, making the content and pushing that content to the masses is no easy feat. On the flip side, we should be looking at more independent models outside of Hollywood to get the content directly to audiences.
The last event we were able to attend was a screening of a Nigerian Zombie-horror flick called, "Ojuju." The film reminded me a little of "Shaun of the Dead," where you had two friends try to make it out of a zombie epidemic with tons of comedic elements. The film brought me back to the sci-fi/horror panel where we were discussing the limited black stories/characters in the genre. The audience seemed very receptive of the film, engaging with the screen at times. This made me really hopeful towards seeing more of these films in screens, and from a filmmakers perspective more confident in writing this genre.
In all, I had a blast at the festival.  I got to have conversations I wouldn't have in my day to day life. It was refreshing to be in an environment where black filmmakers are being celebrated, black stories are being told in many different ways and styles. Our landscape in 2015 has been rough when it's come to race. We have had to watch our brothers and sisters be hunted and killed or watch our media and still being told that we're not wanted. So to have a little oasis in Brooklyn that's just about celebrating and enjoying black culture and black cinema was nice. I implore everyone to attend this festival next year and support their efforts. Anywhere we're being celebrated we need to huddle around and protect and support.
Donate to NVIBC here